When Not Just Any Benefits Administrator Resume Writer Will Do
Your resume may just be one of the most important documents you will ever put into play that will affect your future earnings. When entrusting someone to prepare this job search tool for you, you want to use the best. After all, your most serious competition may be doing just that.
The Resume Clinic has helped its clients with targeted resume and cover letter writing services since 1995. We understand what hiring managers look for in a qualified Benefits Administrator candidate, and ensure it is seen in your resume quickly and easily. From researching group benefits vendors to implementing benefits programs and educating employees on its specifics, we structure your document so that these valuable skill sets get across to the reader with ease.
Feel free to examine a sample of one of our resumes prepared for a human resources client to give you an idea of the quality and attention to detail that we can provide to your resume writing project.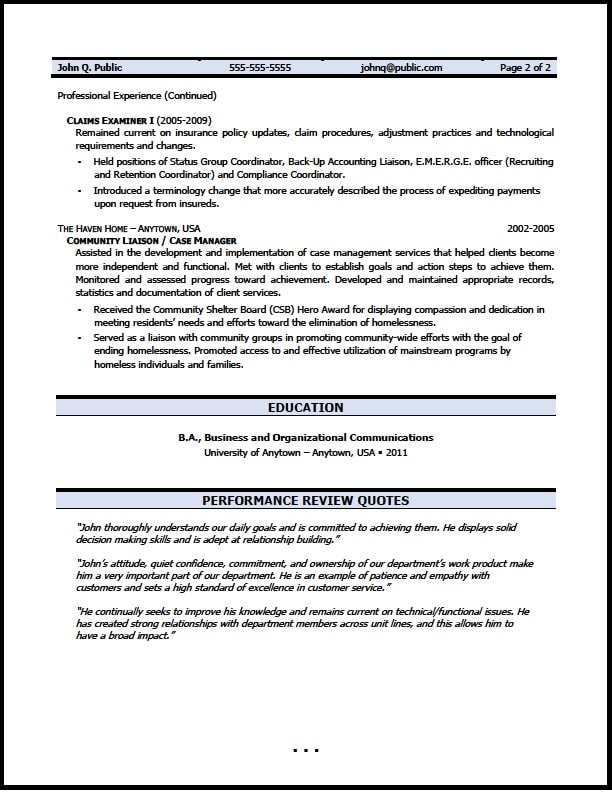 We Do The Heavy Lifting
When bringing someone aboard to prepare your resume, you want to ensure that they are willing to roll up their sleeves to do the research. At The Resume Clinic, we perform all keyword research and can provide the details of the daily duties of most positions so that you don't have to. What we look for from our clients are those unique highlights, special projects and accomplishments that make the resume "uniquely you". This keeps our clients from stressing out over the little details. After all, isn't that why you bring help aboard to assist with your resume?
When Can We Get Started?
There is no time like the present to seize an opportunity. After all, time is money, and the longer your job search lasts, the more you lose in income and opportunities. The Resume Clinic offers free resume assessments with no commitment necessary. If you would like to chat with a certified resume writer to see how we can help move your search into overdrive, we are here to help. But if you are ready to take action to change your career trajectory:
⭆⭆ORDER HERE ⭅⭅
Or call us today at
888-291-9821
DID YOU KNOW …
Almost 90% of recruiters have filled at least one vacancy using candidates they found on LinkedIn? In fact, there are job vacancies that request your LinkedIn URL in lieu of a resume in their postings. After receiving your brand new resume, take advantage of the deep discount that we offer our clients in optimizing their LinkedIn profiles.